Gabriela Novak, N.D.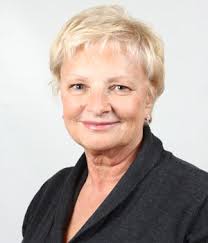 Gabriela''s passion for a healthy and happy lifestyle inspires her to assist every person to achieve their health and wellness goals.
As the founder of the Oakville Naturopathic Clinic, Dr. Gabriela Novak has been offering outstanding care in Naturopathic Medicine. for over 26 years.
Gabriela graduated as a medical doctor from Charles University, Prague, Czechoslovakia in 1971. Later she decided to specialize in anaesthesiology, intensive care and acupuncture. After immigrating to Canada in 1986, she graduated from the Canadian College of Naturopathic Medicine in 1989 and founded and established the Oakville Naturopathic Clinic in 1992. Gabriela earned a post-graduate diploma in acupuncture and Traditional Oriental Medicine at that time as well. Gabriela has continuously been involved in the growth of the naturopathic profession by serving on the Board of Directors of Drugless Therapy –and Naturopathy for the Ministry of Health for the past 20 years.
Offering her combined experience in conventional and naturopathic medicine, with devotion, care and love of good health and nutrition, Gabriela is willing to assist every member of the family, from infants to the elderly in achieving their optimum health. Sharing knowledge and experience as a Naturopathic Doctor, Gabriela directs her patients towards a healthier life style and helps with many health concerns.
Gabriela focuses mainly on gastrointestinal disorders (IBS, Crohn's, Colitis, reflux, liver & gallbladder disorder), allergy and food intolerance where she offers Electrodermal (food and environment sensitivity) testing at the clinic, or lab IgG antibody and gluten sensitivity testing. Gabriela also enjoys assisting patients with pain management and neurological conditions (arthritis, sport related injuries, shingles) providing traditional acupuncture, therapeutic laser and MedX treatment. Gabriela helps to improve Immune system conditions (allergies, infections, sinusitis, cancer treatment support), metabolic dysfunction (diabetes, high blood pressure and hormonal disorder including fertility, PMS, PCOS, thyroid disorders, adrenal fatigue and stress management. Directing and assisting with planning a healthy meal and proper life style, Gabriela helps with Weight loss and detoxification concerns. Helping with skin conditions and digestive issues, Gabriela brings a happy smile to the faces of the youngest.
Gabriela is an active member of the OAND, CAND and is certified by BDDTN in a parenteral therapy.